Building a family business is tough and handing over the reins of a family business can be even tougher. Join host Hanna Hasl-Kelchner as she welcomes Vincent Curatola who has some practical tips for how to navigate it successfully and protect your family legacy along the way. Hear his amazing story.
WHAT YOU'LL DISCOVER ABOUT FAMILY BUSINESS: 
The backstory of his 3 generation family business. 
The perils of fast money. 
How to protect the legacy of your family business. 
The key to business sustainability. 
The story of the Wall Street trader. 
The impact of his sudden celebrity on the family business. 
GUEST: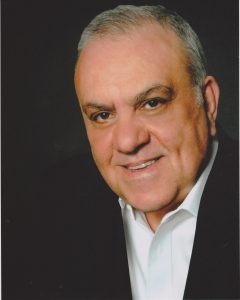 Vincent Curatola is a Commissioner on The New Jersey Hall of Fame, appointed by New Jersey Governor Chris Christie. Vincent also served on the Governor's transition team.
For the past 10 years, Vincent has also served as a member of the Foundation Board at Hackensack University Medical Center in New Jersey.
If his name has a familiar ring, there's a reason for it. Vincent Curatola is also an accomplished actor.
If you're a fan of the award winning HBO drama, The Soprano's you'll remember him in his co-starring role as Johnny "Sack" Sacramoni.
You've probably also seen him guest star on more than a few primetime network series including Third Watch, Law & Order, Monk, Life on Mars, Person of Interest, BlackList, The Good Wife and Law & Order SVU where he regularly appears as Judge Al Bertuccio.
On the big screen, he's co-starred with Brad Pitt and James Gandolfini in the crime thriller, Killing Them Softly and soon you'll see him playing Boston Mayor Minnino in Patriot's Day with Mark Wahlberg, which will be in a theater near you at the end of 2016.
But, even if you did recognize his name, you probably didn't know that he was a successful entrepreneur long before we saw that piercing look of his and heard that distinctive voice on camera. Yes, indeed! 
Vincent has experienced firsthand what it's like to build a family business from the ground up and to successfully transition it.  
RELATED RESOURCES:
Contact Vincent and connect with him Twitter. Also connect with his family business.
SUBSCRIBE, RATE AND REVIEW:
Subscribing is easy and lets you have instant access to the latest tactics, strategies and tips. 
Become a Preferred Listener or subscribe to the show through your favorite podcast feed. 
Rating and reviewing the show helps us grow our audience and allows us to bring you more of the information you need to succeed from our high powered guests.
Download ♥ Subscribe ♥ Listen ♥ Learn ♥ Share ♥ Review ♥ Enjoy
ASK YOUR QUESTIONS OR RECOMMEND A TOPIC OR GUEST:
E-mail feedback (at) BusinessConfidentialRadio.com
CONNECT WITH ME:
DISCLOSURE:
This post may contain links to products to products on Amazon.com with which I have an affiliate relationship. I may receive commissions or bonuses from your actions on such links, AT NO ADDITIONAL COST TO YOU.