Most Recent Business Confidential Now Podcast Episodes . . .
Welcome to Business Confidential Now with Hanna Hasl-Kelchner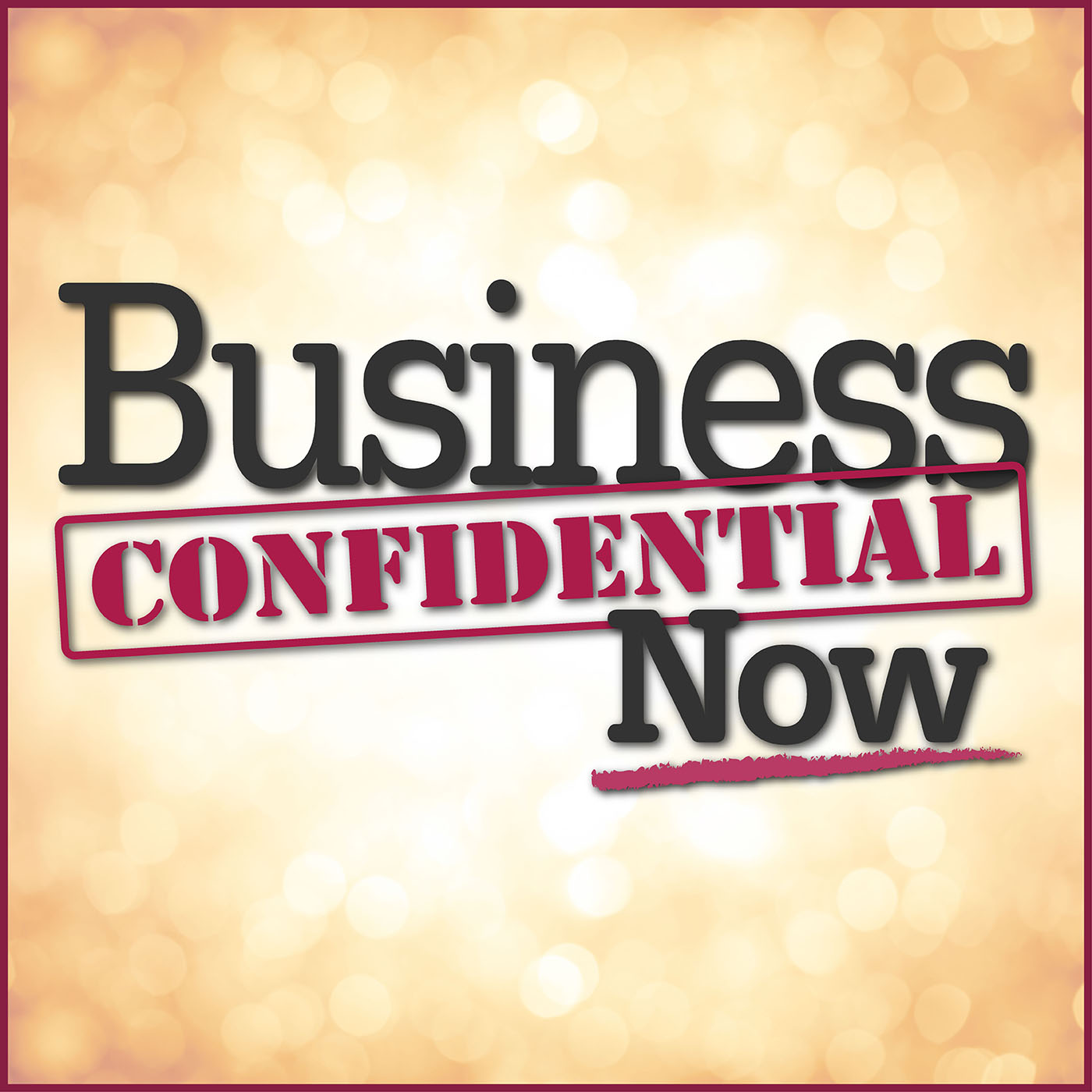 Business Confidential Now with Hanna Hasl-Kelchner
★ PRACTICAL ★ TIMELESS ★ NO NONSENSE ★
Discover the business issues hiding in plain view that matter to your bottom line.
Created for smart business owners, executives, managers, and entrepreneurs who want to increase their business leadership effectiveness and side-step the School of Hard Knocks.
Each Thursday you'll hear top-line insights, tools and straight talk from experts, authors and change makers who share their secrets for more success on a wide range of business topics.
These are the trusted advisors, the ones Big Business pay big bucks for, who are quietly igniting change behind closed doors and transforming businesses around world. And now, you can join those conversations too by simply tuning in. It's easy.
Our topics vary from week to week because business is multi-faceted and the higher you climb in your organization the more information you need to effectively lead your company and keep all of its moving parts aligned and moving forward.
We talk about everything from leadership and people management, to sales, marketing, and finance, corporate governance and risk management.
Why? Because business has lots of nooks and crannies.
It's impossible to be good at everything or know everything.
Your expertise makes you a valuable contributor early in your career; but as your management and leadership responsibilities grow, so too does the need to expand your knowledge base because it's essential to keep your finger on the pulse of your business and be able to ask the right questions to get the information you need to make informed decisions, as well as recruit the right talent.
We even talk about how to manage stress and keep your head from exploding because, let's be real, things pile up sometimes and it's tough to juggle everything.
It's OK – you're not alone – it's a big club, one that you can join for free by listening to Business Confidential Now, one where you'll be able to access resource packed information on every single episode page at https://BusinessConfidentialRadio.com.
The show was created by Hanna Hasl-Kelchner, founder of Business M.O. and the Legal Leverage Academy, several years ago because business comes at you fast and no one can afford to get blind-sided. Especially by something you didn't know, but somehow SHOULD know in your role as a business leader and key decision maker.
Look – It's not your fault, even if you have one of those fancy Ivy League MBAs, it's impossible to have all the answers.
Hanna knows this to be true as a matter of fact because she HAS one of those fancy MBAs and even taught in a few top tier MBA programs. She's also been a practicing business attorney who has seen first-hand what happens when things go south. That's why she created this podcast.
Hanna knows how to ask the questions that get the answers YOU need to succeed.
She's been a trusted advisor, who for more than 35 years has helped influential business leaders and decision makers ranging from start-ups to the S&P 500 to the White House. Hanna has also seen how what you don't know in business really can hurt you and bite you in the assets.
The show typically runs approximately 25 – 35 minutes and releases a new episode every Thursday.
It's usually an interview show; but, once in a while Hanna will put on her lawyer hat and feature some no-nonsense legal information.
Join Hanna and start listening to Business Confidential Now today.
The more you dive into our rich archive of past episodes, follow and subscribe to Business Confidential Now, the more you'll be able to grow and protect your business NOW.
Listen on any app that supports podcasts, and visit https://BusinessConfidentialRadio.com.
Please remember to tell all your business friends about the show and leave a positive comment.
Creating Passive Income Streams for Busy Entrepreneurs to Accelerate Business Growth
PASSIVE INCOME STREAMS FOR BUSY ENTREPRENEURS
Creating passive income streams for busy entrepreneurs might sound like one more thing on a business owner's already long to-do list.
But in today's interview, you'll discover how passive income streams are actually an excellent way to grow your business faster.
What You'll Discover About Passive Income Streams for Busy Entrepreneurs (highlights & transcript):
* Why business owners need passive income streams to be more successful
* How to start creating passive income streams for busy entrepreneurs
* Why passive income streams offer better returns and create financial independence
* Factors to consider when evaluating passive income streams for busy entrepreneurs
* How passive income streams indirectly generate business growth
* How busy entrepreneurs can find the right passive income streams for them
* Mistakes to avoid when selecting passive income streams for busy entrepreneurs
* And MUCH more
♥ Share this episode with someone you think will benefit from it. ♥
♥ Leave a review at Lovethepodcast.com/BusinessConfidential ♥
Guest: Chris Miles
Chris Miles, the Cash Flow Expert and Anti-Financial Advisor, is a leading authority teaching entrepreneurs and professionals how to get their money working for them TODAY!
He's an author, podcast host of the Chris Miles Money Show, has been featured in US News, CNN Money, Entrepreneurs on Fire, Bigger Pockets, and has a proven reputation with his company, Money Ripples getting his clients fast, financial results.
In fact, his personal clients have increased their cash flow by almost $300 Million in the last 12 years!
Related Resources:
Contact Chris and connect with him on LinkedIn, Facebook, Twitter, Instagram, and TikTok.
Also check out his podcast: The Chris Miles Money Show
Join, Rate and Review:
Rating and reviewing the show helps us grow our audience and allows us to bring you more of the rich information you need to succeed from our high powered guests. Leave a review at Lovethepodcast.com/BusinessConfidential
Joining the Business Confidential Now family is easy and lets you have instant access to the latest tactics, strategies and tips to make your business more successful.
Follow on your favorite podcast app here as well as on Twitter, Facebook, YouTube, and LinkedIn.
Download ♥ Follow ♥ Listen ♥ Learn ♥ Share ♥ Review ♥ Comment ♥ Enjoy
Search Results placeholder
Download ♥ Subscribe ♥ Listen ♥ Learn ♥ Review ♥ Share ♥ Enjoy
When you don't have time to listen to the entire 25-30 minute podcast you can get the Best Moments as captured in our short YouTube audiogram videos that feature select highlights and answers to a single important issue.
GET THE PLAYLISTS – CURATED FROM 6 SEASONS OF BUSINESS CONFIDENTIAL NOW
WHAT LISTENERS ARE SAYING
I've been listening to different segments from Business Confidential Now. I'm particularly enjoying the interview with Lou Diamond. I have spent many years in operations management and coaching employees, but the network outreach and business development side is very new to me as I've been forming my own organization Lion Lexicon. This interview confirms the lessons I've learned this year and has added unique insight.
I appreciate your engaging interview style balanced with a targeted and measured approach. As a professional transcript editor, I have heard many interviewers over the years, so I definitely appreciate this (also, actually listening and not stepping on your interviewee).
Apple Podcasts 

5 

United States 

6/3/2021 
Apple Podcasts 

5  

United States  

4/4/2021