Podcast: Play in new window | Download (Duration: 30:18 — 20.8MB)
Subscribe: Apple Podcasts | Android | RSS | More
Do you have the ideal mix of skills in your business? Did you hire the right people? Is it your Dream Team?  
Explore the simple, yet strategic, steps you can take to optimize your business when you hire new employees to join your team. Learn how to hire with more precision and cut your losses by firing with grace when host Hanna Hasl-Kelchner welcomes leadership coach Susan Drumm. 
WHAT YOU'LL DISCOVER ABOUT HOW TO HIRE & FIRE: 
How companies can structure the interview process and hire A Players 

The two, most revealing, interview questions you should always ask

The most common mistakes entrepreneurs make during the hiring process

How to address poor employee performance without losing your cool

What "firing with grace" means and how to implement it

And MORE
GUEST: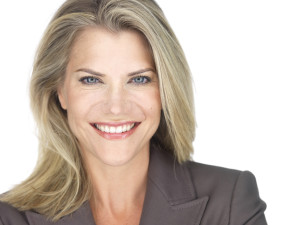 Susan Drumm is a leadership coach and advisor for C-level executives and their teams, as well as growth stage entrepreneurs, AND she has a fascinating background.
Susan has spent over two decades teaching high profile organizations and companies like Viacom, Cisco, L'Oreal and KPMG how to harness the power of leadership to launch their teams towards multi-million dollar growth.
With degrees from Harvard Law School, Carnegie Mellon University and a Master's in Drama from the London Academy of Music and Dramatic Art, she combines her legal, strategy and business backgrounds with my experience as an actress in theater and film to help you become an inspirational leader who can harness the power of your team.
She's a Professional Certified Coach accredited by the International Coaching Federation and is also certified in team coaching, deploying team diagnostic assessments, and 360 leadership assessments.
Her leadership for entrepreneurs helps them accelerate and grow into multi-million dollar businesses.
RELATED RESOURCES:
Contact Susan and check out the resources she mentions during the interview.
FREE Download — Accelerate Growth: 5 Steps to Achieve More by Doing Less
SUBSCRIBE, RATE AND REVIEW:
Subscribing is easy and lets you have instant access to the latest tactics, strategies and tips. 
Become a Preferred Listener or subscribe to the show through your favorite podcast feed. 
Rating and reviewing the show helps us grow our audience and allows us to bring you more of the information you need to succeed from our high powered guests.
Download ♥ Subscribe ♥ Listen ♥ Learn ♥ Share ♥ Review ♥ Enjoy
ASK YOUR QUESTIONS OR RECOMMEND A TOPIC OR GUEST:
E-mail feedback (at) BusinessConfidentialRadio.com
CONNECT WITH ME:
DISCLOSURE:
This post may contain links to products or services with which I have an affiliate relationship. I may receive commissions or bonuses from your actions on such links.