Everyone has encountered the elephant in the room, that obvious problem, or risk, that nobody wants to talk about. It creates awkward situations and sometimes paralysis.
Join host Hanna Hasl-Kelchner as she welcomes communications expert Diane A. Ross, who has a solution for how to conquer the beast and restore harmony and productivity to your business. 
WHAT YOU'LL DISCOVER ABOUT THE ELEPHANT IN THE ROOM: 
The message you send when you don't address the elephant in the room. 
What to do when the elephant in the room is embedded in the business culture. 
The biggest drawback of waiting too long to address the elephant in the room. 
Sample conversations for addressing chronic lateness, jokes that aren't funny, and interrupters. 
3 essential keys to preparing for a successful conversation.
GUEST: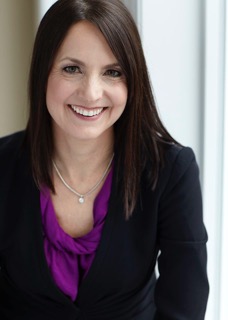 Diane A. Ross teaches entrepreneurs and professionals how to tackle difficult conversations fearlessly.
After a 14 year career as a litigation lawyer, she learned that the guns-blazing communication style that won cases in the court was damaging the relationships in the rest of her life.
That realization led her on a 10 year journey to uncover the secrets of effective communication in times of conflict.
She brought her lawyer's zealousness to the process and devoured the research on the topic, trained in Advanced Negotiation and Mediation at Harvard Law School, became a Certified Executive Coach and, in 2012, started Elephant Conversations to bring her system for tackling difficult conversations to the world because she believes that each one of us could be one conversation away from having ANYTHING WE WANT.
An accomplished and sought after speaker, Diane was a 2013 semi-finalist for North America's Next Greatest Speaker Competition hosted by the prestigious eWomen Network and is the author of The Elephant of the Office: Super-Simple Strategies for Difficult Conversations at Work.
Today, Diane brings her easy-to-implement tips and strategies to hundreds of people and organizations through webinars and speaking events. 
RELATED RESOURCES:
Contact Diane and connect with her on LinkedIn, Facebook, Twitter, and YouTube.
SUBSCRIBE, RATE AND REVIEW:
Subscribing is easy and lets you have instant access to the latest tactics, strategies and tips. 
Become a Preferred Listener or subscribe to the show through your favorite podcast feed. 
Rating and reviewing the show helps us grow our audience and allows us to bring you more of the information you need to succeed from our high powered guests.
Download ♥ Subscribe ♥ Listen ♥ Learn ♥ Share ♥ Review ♥ Enjoy
ASK YOUR QUESTIONS OR RECOMMEND A TOPIC OR GUEST:
E-mail feedback (at) BusinessConfidentialRadio.com
CONNECT WITH ME:
DISCLOSURE:
This post may contain links to products to products on Amazon.com with which I have an affiliate relationship. I may receive commissions or bonuses from your actions on such links, AT NO ADDITIONAL COST TO YOU.