More folks than ever before are trading in their corporate gig for entrepreneurship. Do you want to be your own boss? Do you have start-up fever? But, are you unsure where to begin to smoothly move from paycheck to your own payroll? Join host Hanna Hasl-Kelchner as she welcomes Melinda Emerson, also known as the Small Biz Lady and America's #1 Small Business Expert, who provides a plan to help your move forward.
WHAT YOU'LL DISCOVER ABOUT HOW TO BE YOUR OWN BOSS: 
The 3 things anyone wanting to be your own boss must do well.

The 6-step system to transition from employee to entrepreneur.

Why a good transition process to be your own boss take 12 months.

How to accelerate the transition process if you don't have 12 months.

How your business plan dovetails with your life plan.

And much MORE.
GUEST: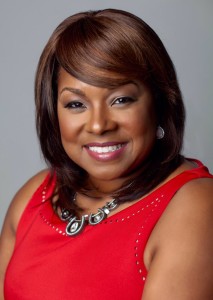 Melinda Emerson, is the founder and president of the Quintessence Group, an award-winning marketing consulting firm based in Philadelphia, PA. Her clients include household names like American Express, Sam's Club, Facebook, FedEx and a whole lot more.
As an internationally known keynote speaker and an expert on small business start-ups, business development, and social media marketing, Melinda is also widely known as the Small Biz Lady.
Her small business advice is widely read reaching more than 3 million entrepreneurs each week online.
In addition to being a former social media columnist for the New York Times, she is frequently quoted by other media organizations including The Wall Street Journal, Fortune, MSNBC, CNBC and Fox News.
Melinda is the host of the #Smallbizchat, the longest running live chat on Twitter for small business owners. Forbes magazine named her the #1 woman for entrepreneurs to follow on Twitter.
She publishes a small business resource blog which is syndicated by the Huffington Post. She is also the author of Become Your Own Boss in 12 Months, now in its 2nd Edition, plus the ebook How To Become a Social Media Ninja.
RELATED RESOURCES:
Check out Melinda's book Become Your Own Boss in 12 Months and corresponding Are You Ready to Become Your Own Boss Workbook as well as her website Succeed As Your Own Boss.
Contact Melinda and connect with her on LinkedIn, Facebook, Twitter, Google+, Pinterest and Instagram.
SUBSCRIBE, RATE AND REVIEW:
Subscribing is easy and lets you have instant access to the latest tactics, strategies and tips. 
Become a Preferred Listener or subscribe to the show through your favorite podcast feed. 
Rating and reviewing the show helps us grow our audience and allows us to bring you more of the information you need to succeed from our high powered guests.
Download ♥ Subscribe ♥ Listen ♥ Learn ♥ Share ♥ Review ♥ Enjoy
ASK YOUR QUESTIONS OR RECOMMEND A TOPIC OR GUEST:
E-mail feedback (at) BusinessConfidentialRadio.com
CONNECT WITH ME:
DISCLOSURE:
This post may contain links to products to products on Amazon.com with which I have an affiliate relationship. I may receive commissions or bonuses from your actions on such links.