Podcast: Play in new window | Download (Duration: 11:19 — 7.8MB)
Subscribe: Apple Podcasts | Android | RSS | More

Building, managing and growing a business can be challenging. What you do, what kind of products and services you offer can make your profitable. But, how you go about doing it all determines whether you create a wonderful place to work.
WHAT YOU'LL 
DISCOVER ABOUT CREATING A WONDERFUL PLACE TO WORK:
 How Business Confidential Now gives you a shortcut to more business success 
 

How being ruthless can be kind really does create a wonderful place to work

 How you could be institutionalizing mediocrity in your business and not even know it

 3 Killer reasons why you need to subscribe to Business Confidential Now . . . now
GUEST: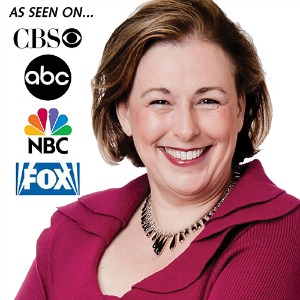 Hanna Hasl-Kelchner is an ivy-league trained business expert and strategic lawyer who has managed hundreds of lawsuits during her 30+ year career. Today she teaches legal literacy to success driven entrepreneurs who want to make smarter business decisions and build more prosperous businesses. She accomplishes this through public speaking, her consulting work at Business M.O., LLC and its education division, the Legal Leverage® Academy, as well as through her radio show: Business Confidential Now.
Hanna is a best-selling author whose ground-breaking book, The Business Guide to Legal Literacy: What Every Manager Should Know About the Law, is cited by Wikipedia to highlight the bottom line value of legal literacy. She also the co-author of the best-seller Champions: Knockout Strategies for Health, Wealth, and Success From Today's Leading Experts.
RELATED RESOURCES:
Business M.O., LLC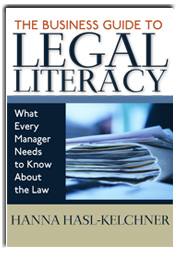 SUBSCRIBE, RATE AND REVIEW:
Subscribing is easy and lets you have instant access to the latest tactics, strategies and tips. 
Become a Preferred Listener or subscribe to the show through your favorite podcast feed. 
Rating and reviewing the show helps us grow our audience and allows us to bring you more of the information you need to succeed from our high powered guests.
Download ♥ Subscribe ♥ Listen ♥ Learn ♥ Share ♥ Review ♥ Enjoy
CONNECT WITH ME:
DISCLOSURE:
This post may contain links to products or services with which I have an affiliate relationship. I may receive commissions or bonuses from your actions on such links.