Podcast: Play in new window | Download (Duration: 20:05 — 13.8MB)
Subscribe: Apple Podcasts | Android | RSS | More
erl
Business records and information management in the digital age of hackers and lawsuits is more important than ever before. How do you keep your business records secure and easy to find?
Join host Hanna Hasl-Kelchner as she welcomes Carrie Peele, owner of The File Depot – Raleigh and learn more. 
WHAT YOU'LL DISCOVER ABOUT BUSINESS RECORDS: 
What business record are.
Why business records management is a process.
The factors to consider when crafting a business records management program.
The two goals every effective business records management program must achieve.
The ideal size a business needs to be before engaging in business records management.
How to control document retention costs.
Why deleting or destroying documents prematurely can be expensive.
GUEST: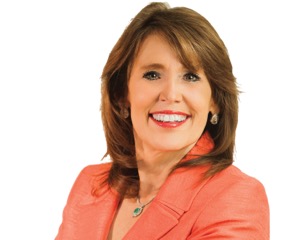 Carrie Peele is the President of The File Depot – Raleigh, an offsite records management, shredding, & scanning company.
Her track record of business leadership includes taking a startup luxury transportation company and scaling the idea into an internationally recognized power player.  
Launching and facilitating the largest female networking luncheon in the North Carolina Triangle.
Bringing the Athena Power Link business mentoring program to North Carolina and serving on the Board of Directors for the National Limousine Association.  
She knows how to drive business revenue, cut costs, maximize profitability, improve productivity and streamline operations.  
RELATED RESOURCES:
Contact Carrie and connect with her on LinkedIn, Facebook, Twitter, Google+, and Instagram.
SUBSCRIBE, RATE AND REVIEW:
Subscribing is easy and lets you have instant access to the latest tactics, strategies and tips. 
Become a Preferred Listener or subscribe to the show through your favorite podcast feed. 
Rating and reviewing the show helps us grow our audience and allows us to bring you more of the information you need to succeed from our high powered guests.
Download ♥ Subscribe ♥ Listen ♥ Learn ♥ Share ♥ Review ♥ Enjoy
ASK YOUR QUESTIONS OR RECOMMEND A TOPIC OR GUEST:
E-mail feedback (at) BusinessConfidentialRadio.com
CONNECT WITH ME:
DISCLOSURE:
This post may contain links to products to products on Amazon.com with which I have an affiliate relationship. I may receive commissions or bonuses from your actions on such links, AT NO ADDITIONAL COST TO YOU.