Email and the need for speed in business is a challenge we all face. It's also what makes the convenience of electronic gadgets so seductive and alluring. But email convenience has a dark side. Join host Hanna Hasl-Kelchner as she sheds light on that dark side and the unwanted legal liability that goes with it.  
WHAT YOU'LL DISCOVER ABOUT EMAIL BLIND SPOTS: 
The hidden trade-offs your business makes when employees use personal email accounts for business. 
Why using Gmail for small business correspondence can cause problems. 
Why controlling certain email liability exposure is totally within your control. 
Why consistent application of document retention policies matters. 
HOST: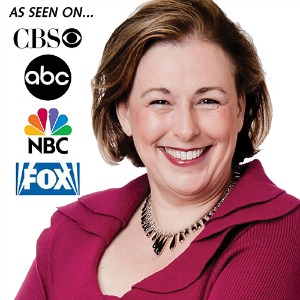 Hanna Hasl-Kelchner empowers smart executives, managers, and entrepreneurs with big picture thinking and the legal literacy advantage.
She is an ivy-league trained business expert and strategic lawyer who has managed hundreds of lawsuits during her 30+ year career, primarily in various in-house roles where she managed multi-million dollar legal budgets and over the years hired an army of outside counsel to assist with litigation and transactional work.
Today she spends her time interviewing the fabulous guests you hear on Business Confidential Now as well as providing executive education and leadership development in the area of legal literacy and risk management.
Her mission is to help you access the business information you need to succeed.
Hanna accomplishes this through her public speaking, consulting, training, and coaching work at Business M.O., LLC and its education division, the Legal Leverage® Academy, using methods honed while teaching at two top tier MBA programs (Duke's Fuqua School of Business and the University of Virginia's Darden School), as a practicing lawyer, and as an entrepreneur. She makes learning simple, easy, and fun.  
Hanna is a best-selling author whose ground-breaking book, The Business Guide to Legal Literacy: What Every Manager Should Know About the Law, is cited by Wikipedia to highlight the bottom line value of legal literacy. She also the co-author of the best-seller Champions: Knockout Strategies for Health, Wealth, and Success From Today's Leading Experts.
RELATED RESOURCES:
Contact Hanna and connect with her on LinkedIn, Facebook, Twitter, Google+, and Pinterest.
SUBSCRIBE, RATE AND REVIEW:
Subscribing is easy and lets you have instant access to the latest tactics, strategies and tips. 
Become a Preferred Listener or subscribe to the show through your favorite podcast feed. 
Rating and reviewing the show helps us grow our audience and allows us to bring you more of the information you need to succeed from our high powered guests.
Download ♥ Subscribe ♥ Listen ♥ Learn ♥ Share ♥ Review ♥ Enjoy
ASK YOUR QUESTIONS OR RECOMMEND A TOPIC OR GUEST:
E-mail feedback (at) BusinessConfidentialRadio.com
CONNECT WITH ME:
DISCLOSURE:
This post may contain links to products to products on Amazon.com with which I have an affiliate relationship. I may receive commissions or bonuses from your actions on such links, AT NO ADDITIONAL COST TO YOU.