Small business HR sounds like small potatoes, but each year small businesses around the US get fined by government agencies, sued by former employees, and end up paying hundreds of millions of dollars. That's definitely NOT small potatoes. Join host Hanna Hasl as she welcomes small business HR expert Lori Kleiman who explains what you need to look out for.
WHAT YOU'LL DISCOVER ABOUT SMALL BUSINESS HR: 
Multiple ways discrimination can creep into the hiring process.
How solid job descriptions can avoid small business HR blunders.
The purpose of I-9 forms and how most small businesses mess up.
Why small business HR needs to look at anti-harassment broadly.
Why overtime pay calculations must look to federal as well as state law for guidance.
How to know what posters need to be displayed in the workplace.
GUEST: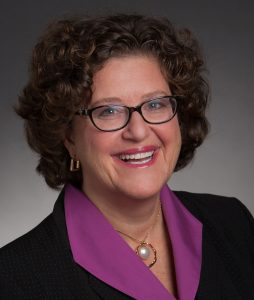 Lori Kleiman is an accomplished entrepreneur and business leader who shows executives, managers and entrepreneurs how to use HR to effectively to achieve their business goals.
Her programs are designed to provide critical HR updates and best practices to small businesses in bite size, easy to digest pieces.
With more than 25 years of experience, Lori has all the right HR "union cards." She has a master's degree in human resources and has been certified at the Senior level by both HR Certification bodies in the U.S.
At one point during her career Lori founded HRPartners, a boutique HR consulting firm that was later acquired by Arthur J. Gallagher & Co. 
Today she continues to provide practical HR advice to small businesses as an independent consultant and speaker. Plus she's a prolific author, two of my favorite titles that she's written are
HR You can Use!: 5 issues keeping business owners up at night [and]
HR You Can Use Companion Tool: Toolkit with Lists, Forms and Web links!
RELATED RESOURCES: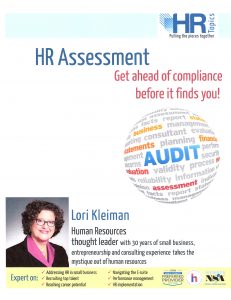 Contact Lori and connect with her on LinkedIn, and Twitter.
Download her complimentary HR Assessment
SUBSCRIBE, RATE AND REVIEW:
Subscribing is easy and lets you have instant access to the latest tactics, strategies and tips. 
Become a Preferred Listener or subscribe to the show through your favorite podcast feed. 
Rating and reviewing the show helps us grow our audience and allows us to bring you more of the information you need to succeed from our high powered guests.
Download ♥ Subscribe ♥ Listen ♥ Learn ♥ Share ♥ Review ♥ Enjoy
ASK YOUR QUESTIONS OR RECOMMEND A TOPIC OR GUEST:
E-mail feedback (at) BusinessConfidentialRadio.com
CONNECT WITH ME:
DISCLOSURE:
This post may contain links to products to products on Amazon.com with which I have an affiliate relationship. I may receive commissions or bonuses from your actions on such links, AT NO ADDITIONAL COST TO YOU.