Business myths can hold you back by wasting your precious time and money.  They're the perfect example of business issues hiding in plain view that matter to your bottom line. Join host Hanna Hasl-Kelchner as she recalls memorable excerpts from some of this year's expert guests that bust the business myth of top down leadership.
WHAT YOU'LL DISCOVER ABOUT THE TOP DOWN LEADERSHIP BUSINESS MYTH: 
How changing times transformed top down leadership into a business myth.
Why business myths stubbornly persist.
The 3 reasons why the business myth of top down leadership needs to be busted.
The steps you can take to mitigate the harmful effect of the top down leadership business myth.
GUESTS:
MARK C. CROWLEY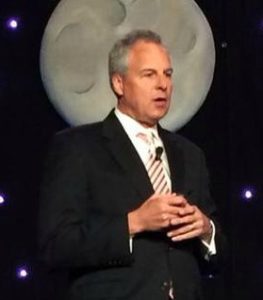 Mark C. Crowley is a recognized workplace thought leader. He is a regular contributor to Fast Company Magazine and has been published in the Seattle Times, the Huffington Post, Reuters, CEO Magazine, the Great Place To Work Institute and USA Today. 
And if you're on LinkedIn you might have seen his article on employee engagement that was viewed over 350,000 times.
Mark is also the author of the book Lead From The Heart: Transformational Leadership For The 21st Century. His mission is to fundamentally change how we lead and manage people in the workplace.
Mark's book is currently part of the curriculum at five US universities. The book not only shows why traditional leadership practices have failed; but, also why we must adopt an entirely new mindset with respect to how we motivate employee performance going forward.
Forbes Magazine recently spotlighted his groundbreaking work, calling it "the future of workplace leadership."
CHRIS VOSS
Christopher Voss is a former FBI hostage negotiator, who at the time he was with the Bureau was also the FBI's lead international kidnapping negotiator.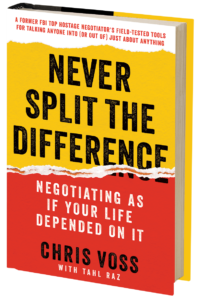 Since leaving the Bureau in 2007 he founded and is CEO of The Black Swan Group, a business negotiation coaching advisory firm, where he helps Fortune 500 companies through complex negotiations using his hostage negotiation strategies.
Chris also teaches in the M.B.A. programs at The University of Southern California and Georgetown University where he won a teaching excellence award. His program is one of the most sought after and interesting courses.
Students and clients have used his techniques to successfully negotiate everything from a husband-wife dispute over a Christmas tree, to a billion dollar Wall Street transaction.
Lucky for us, Chris' strategies are now available in his 2016 book, Never Split the Difference.
DR. KITTIE WATSON
Dr. Kittie Watson is an internationally known listening expert. She's listed as one of the top twenty-five most prolific women writers on the subject of communications. Kittie is also the President and founder of Innolect Inc., a global leadership firm.
Her work focuses on creating more inclusive cultures inside organizations. She has the remarkable ability to size up difficult situations and provide leaders with powerful solutions to build more collaborative teams that are more productive and agile.
Her various assessment tools are used around the world to help zero in on where individual or team performance needs a boost. They have been used in organizations ranging from the Fortune 500 to educational institutions, government agencies and nonprofits.
Her amazing work has been featured in the media, on ABC's 20/20 and print media such as Money, Enterprising Women, and Chief Learning Officer, among others. 
Kittie also is a nationally recognized business leader, having won multiple awards, including being named a 2015 Women's Business Enterprise Star by the Women's Business Enterprise National Council (WBENC).
Her book Listen Up has been translated into 8 languages so we can now 'listen up' around the world.
RELATED RESOURCES:
Listen to Mark C. Crowley's full interview:
The Most Incredibly Effective Solution For More Employee Engagement 
Contact Mark and connect with him on LinkedIn, Facebook, and Twitter.
Listen to Chris Voss's full interview:
How to Successfully Negotiate Deals Like a Top Hostage Negotiator 
Contact Chris and connect with him on LinkedIn, Facebook, and Twitter.
Listen to Dr. Kittie Watson's full interview:
Effective listening – the secret to powerful communication 
Contact Kittie at Innolect Inc. and connect with her on LinkedIn. Also connect with Innolect Inc.'s Facebook and Linkedin pages. 
SUBSCRIBE, RATE AND REVIEW:
Subscribing is easy and lets you have instant access to the latest tactics, strategies and tips. 
Become a Preferred Listener or subscribe to the show through your favorite podcast feed. 
Rating and reviewing the show helps us grow our audience and allows us to bring you more of the information you need to succeed from our high powered guests.
Download ♥ Subscribe ♥ Listen ♥ Learn ♥ Share ♥ Review ♥ Enjoy
ASK YOUR QUESTIONS OR RECOMMEND A TOPIC OR GUEST:
E-mail feedback (at) BusinessConfidentialRadio.com
CONNECT WITH ME:
DISCLOSURE:
This post may contain links to products to products on Amazon.com with which I have an affiliate relationship. I may receive commissions or bonuses from your actions on such links, AT NO ADDITIONAL COST TO YOU.