Podcast: Play in new window | Download (Duration: 33:19 — 22.9MB)
Subscribe: Apple Podcasts | Android | RSS | More
How can you use heart-based leadership to inspire superior performance and burnish your leadership brand without being seen as a pushover? Join host Hanna Hasl-Kelchner as she welcomes Stephanie McDilda and find out how.
WHAT YOU'LL DISCOVER ABOUT HEART-BASED LEADERSHIP:
What is heart-based leadership

How to keep employees from taking advantage of you

3 Killer reasons why heart-based leadership is gaining ground 

The biggest mistake leaders make when managing their team

And more
GUEST: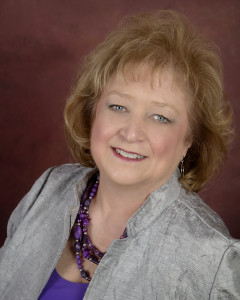 Stephanie McDilda is President of Flashpoint International, a speaker, seminar leader, and executive/ leadership coach with over 30 years of experience as both a leader and a leadership development professional.
Through her work in heart-based leadership, she helps her clients reduce employee turnover and absenteeism, while increasing productivity, engagement, and satisfaction by building powerful relationships.
She holds three degrees, all from N.C. State University – a B.A. in Business Management and Economics, a M.Ed. in Adult Education, and an M.Ed. in Counseling. She is also an ICF Certified Professional Coach.         
RELATED RESOURCES:
Contact Stephanie at Flashpoint International
SUBSCRIBE, RATE AND REVIEW:
Subscribing is easy and lets you have instant access to the latest tactics, strategies and tips. 
Become a Preferred Listener or subscribe to the show through your favorite podcast feed. 
Rating and reviewing the show helps us grow our audience and allows us to bring you more of the information you need to succeed from our high powered guests.
Download ♥ Subscribe ♥ Listen ♥ Learn ♥ Share ♥ Review ♥ Enjoy
CONNECT WITH ME:
DISCLOSURE:
This post may contain links to products or services with which I have an affiliate relationship. I may receive commissions or bonuses from your actions on such links.