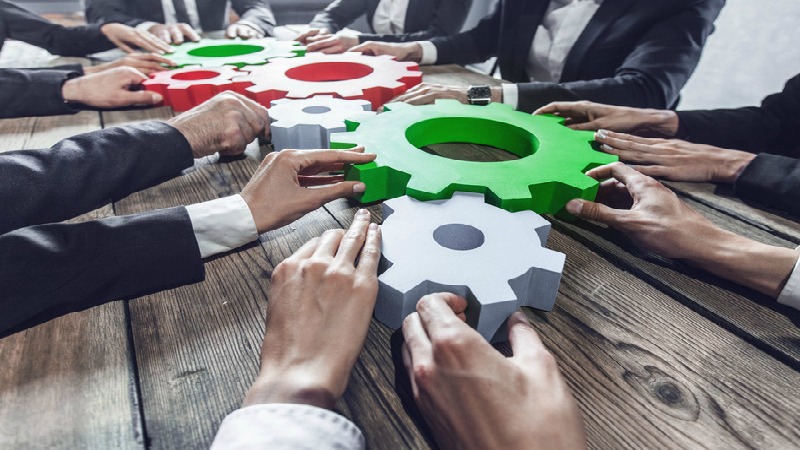 Strategy Execution
Strategy execution, the ability to turn plans into action, is often easier said than done.
If implementing your business plans takes three times longer than expected and costs more than expected, you're not alone.
Discover a better way to achieve more success with our next guest, Gary Tomlinson, co-author of Discovering Execution: The Key to High Performance Organizations.  
WHAT YOU'LL DISCOVER ABOUT STRATEGY EXECUTION: 
2 essential questions you need to ask yourself before you can master execution as a business competency.
3 critical factors you need to pay attention to if you want to improve strategy execution.
The most counter-intuitive leadership responsibility for more business success.
The leadership challenge of strategy execution on the individual contributor level.
Why commitment to strategy execution matters more than anything else.
GUEST:
Gary Tomlinson helps organizations bridge the huge gap between business planning and implementation by showing them how to master strategy execution as a competency.
Gary is a founding member of the Keyne Institute, where he employs the KeyneLink process to help clients successfully clarify and achieve their strategic objectives year after year.
Gary is also a consultant, motivational speaker, educator and serial entrepreneur, having founded six successful businesses. As a result, Gary is well versed in the areas of entrepreneurship, leadership, organizational execution, and communication.
As a matter of fact, Gary regularly speaks on those subjects. He has been lecturing at North Carolina State University's College of Management for more than 28 years.
More recently, Gary has taken distilled his best tips and strategies on how to bridge the gap between business planning and implementation into a new book: Discovering Execution: The Key to High Performance Organizations.
RELATED RESOURCES:
Contact Gary and connect with him on LinkedIn, Facebook, Twitter, Google+, and YouTube.
SUBSCRIBE, RATE AND REVIEW:
Subscribing is easy and lets you have instant access to the latest tactics, strategies and tips. 
Become a Preferred Listener or subscribe to the show through your favorite podcast feed. 
Rating and reviewing the show helps us grow our audience and allows us to bring you more of the information you need to succeed from our high powered guests.
Download ♥ Subscribe ♥ Listen ♥ Learn ♥ Share ♥ Review ♥ Enjoy
ASK YOUR QUESTIONS OR RECOMMEND A TOPIC OR GUEST:
E-mail feedback (at) BusinessConfidentialRadio.com
CONNECT WITH ME:
DISCLOSURE:
This post may contain links to products to products on Amazon.com with which I have an affiliate relationship. I may receive commissions or bonuses from your actions on such links, AT NO ADDITIONAL COST TO YOU.