Podcast: Play in new window | Download (Duration: 32:32 — 29.8MB)
Subscribe: Apple Podcasts | Android | RSS | More

Professional Growth
Professional growth may sound like accumulating notches on a belt – bigger title, more money, more responsibility, maybe even your own business. But professional growth is so much more than a resume check list of accomplishments. Successfully moving from a contributor role to a leadership role requires new ways of thinking and new ways of doing things. Brian Alvo, Founder of NextGen Center is preparing aspiring business leaders and entrepreneurs for the next step on their career ladder by showing them how to successfully navigate their professional growth.
What You'll Discover About Professional Growth:
What the key difference is between a manager and a leader. 
The biggest leadership challenge for entrepreneurs
Why there is no silver bullet solution to business leadership.
The professional growth necessary for managers to transition into leadership.
The professional growth challenges of a family business.
How to accelerate professional growth and business success.
And MUCH more.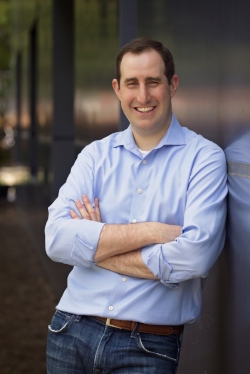 Brian Alvo, the Founder of NextGen Center, an organization that fosters growth, development, and transformational experiences for the next generation of leaders, so that they are better prepared to navigate their professional and guide those they work with.
Brian's own career path began as a civilian analyst with the United States Marine Corps, and then spanned multiple industries.
As a Director of Corporate Development at LabCorp, Brian led strategic teams to realign and grow divisional business into national programs. Then as Vice President of Business Development and Strategic Accounts at one of the fastest-growing technology companies in Durham, NC, he helped grow the company from 14 to 50+ team members in less than two years' time.
Although he managed to earn a Duke MBA along the way as he navigated these impressive career moves, Brian found that the transitions from contributor to manager to leader were often harder than they needed to be. He recognized a critical need for organizations to better support and invest in their emerging leaders and that realization planted the seeds for the mission and vision of his NextGen Center.
Subscribe, Rate and Review:
Subscribing is easy and lets you have instant acces to the latest tactics, strategies and tips.
Become a Preferred Listener or subscribe to the show through your favorite podcast app.
Rating and reviewing the show helps us grow our audience ad allows us to bring you more of the rich information you need to succeed from our high powered guests.
Download ♥ Subscribe ♥ Listen ♥ Learn ♥ Share ♥ Review ♥ Enjoy
Ask Questions or Recommend a Topic/ Guest:
Use our convenient Get in Touch form
OR e-mail feedback(at)BusinessConfidentialRadio.com
This post may contain links to products to products on Amazon.com with which I have an affiliate relationship. I may receive commissions or bonuses from your actions on such links, AT NO ADDITIONAL COST TO YOU.