A multi-generation workforce can be a blessing or a nightmare, depending on how you manage it. What's the best way to nurture a high performance team? To build bridges instead of walls? Join host Hanna Hasl-Kelchner as she welcomes leadership guru Ron Carucci.
WHAT YOU'LL DISCOVER ABOUT THE MULTI-GENERATIONAL WORKFORCE: 
Why labeling segments of the multi-generational workforce is counter-productive.
Two factors that contribute to multi-generational workforce dysfunction.
Four simple ways to improve multi-generational relationships.
How to create a safe space for employees to speak truth to power.
How business size impacts multi-generational workforce dynamics.
GUEST: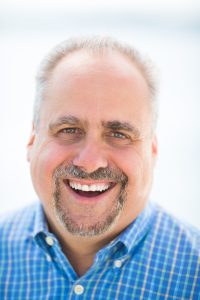 Ron Carucci helps some of the world's most influential executives tackle challenges of strategy, organization and leadership as co-founder and managing p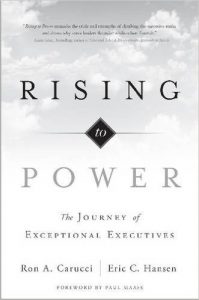 artner at Navalent.
He has a thirty year track record, working in more than 25 countries on 4 continents on everything from start-ups to Fortune 10's, turn-arounds to new markets and strategies, overhauling leadership and culture, to re-designing for growth.
Among his many accomplishments, Ron is also a former associate professor of organizational behavior, having taught at Fordham University's Graduate School.
He is also the best-selling author of 8 books, including the recent Amazon #1 Rising to Power.  He is a regular contributor to Harvard Business Review and Forbes and his work has been featured in Fortune, CEO Magazine, Inc., BusinessInsider, MSNBC, Business Week, and many others.
RELATED RESOURCES:
Contact Ron and connect with him on LinkedIn, and Twitter. 
SUBSCRIBE, RATE AND REVIEW:
Subscribing is easy and lets you have instant access to the latest tactics, strategies and tips. 
Become a Preferred Listener or subscribe to the show through your favorite podcast feed. 
Rating and reviewing the show helps us grow our audience and allows us to bring you more of the information you need to succeed from our high powered guests.
Download ♥ Subscribe ♥ Listen ♥ Learn ♥ Share ♥ Review ♥ Enjoy
ASK YOUR QUESTIONS OR RECOMMEND A TOPIC OR GUEST:
E-mail feedback (at) BusinessConfidentialRadio.com
CONNECT WITH ME:
DISCLOSURE:
This post may contain links to products to products on Amazon.com with which I have an affiliate relationship. I may receive commissions or bonuses from your actions on such links, AT NO ADDITIONAL COST TO YOU.