Podcast: Play in new window | Download (Duration: 34:27 — 23.7MB)
Subscribe: Apple Podcasts | Android | RSS | More
What does it take be an outrageously successful entrepreneur?  How realistic is the overnight success? Join Hanna Hasl-Kelchner as she welcomes, serial entrepreneur and angel investor, Bobby Martin to take a close look at what it really takes to start, build, and grow a successful business from scratch.
WHAT YOU'LL DISCOVER ABOUT BEING A SUCCESSFUL ENTREPRENEUR: 
The 4 stages of start-up growth every successful entrepreneur navigates.

The role of serendipity in start-up success.

What you need besides a good ideas to be a successful entrepreneur.

Why impatience is a start-up virtue.

The role of tweaking vs. pivoting in start-up success.

The 3 biggest challenges every successful entrepreneur faces and overcomes.

Inspiring start-up success stories.

And much MORE.
GUEST: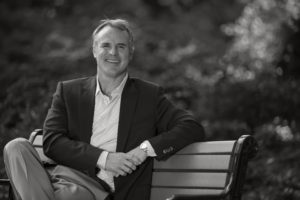 Bobby Martin is the author of The Hockey Stick Principles, a new book about the 4 key stages every successful entrepreneur goes through to achieve massive business success.
Bobby is a serial entrepreneur and angel investor while at the same time being a national speaker, and hometown guy who focuses most of his investments in North Carolina where he lives and works.
He's currently the chairman and co-founder of Vertical IQ, a leading provider of sales research insight for banks. He also co-founded and served as president of First Research, a leader in sales intelligence, which he sold to D&B Corporation for $26 Million in 2007.  Before founding First Research with Ingo Winzer in 1999, Martin spent more than six years with Bank of America as a commercial banker in Wilmington, North Carolina.
Bobby also serves as an active board member with several innovative start-ups, including Local Eye Site, Boardroom Insiders, MyLifeSite, Sageworks, and etailinsights. As a result of his experiences he understands firsthand what it's like to start, build, and grow a successful business.
RELATED RESOURCES:
Contact Bobby and connect with him on LinkedIn, Facebook, and Twitter. 
Other resources mentioned by Bobby Martin during the interview are: 
FREE resources on his Hockey Stick Principles website.
Business Model Generation by Alexander Osterwalder & Yves Pigneur
The Hard Thing About Hard Things: Building a Business When There Are No Easy Answers by Ben Horowitz
SUBSCRIBE, RATE AND REVIEW:
Subscribing is easy and lets you have instant access to the latest tactics, strategies and tips. 
Become a Preferred Listener or subscribe to the show through your favorite podcast feed. 
Rating and reviewing the show helps us grow our audience and allows us to bring you more of the information you need to succeed from our high powered guests.
Download ♥ Subscribe ♥ Listen ♥ Learn ♥ Share ♥ Review ♥ Enjoy
ASK YOUR QUESTIONS OR RECOMMEND A TOPIC OR GUEST:
E-mail feedback (at) BusinessConfidentialRadio.com
CONNECT WITH ME:
DISCLOSURE:
This post may contain links to products to products on Amazon.com with which I have an affiliate relationship. I may receive commissions or bonuses from your actions on such links.