The new employee orientation process can quickly go from on-boarding to waterboarding if you're not careful. How do you strike the right balance to help new hires hit the ground running and not trip up?
Join host Hanna Hasl-Kelchner as she welcomes The Big Book of HR author, Cornelia Gamlem, who has the answers and explains how you can optimize this special window of time. 
WHAT YOU'LL DISCOVER ABOUT EMPLOYEE ORIENTATION: 
The 3 tactical goals of employee orientation most employers get right. 

The one thing most employers fail to do in an employee orientation. 

Why the orientation process should start with the offer letter. 

Conversations you should be having with new hires 30, 60 and 90 days after they start. 

Things you never want to do during an employee orientation.

Why supervisors play the most important part in employee orientation. 

How employee orientation sets the stage for more employee engagement, loyalty, and retention. 

Awesome, low-cost ways to improve your employee orientation process. 

And much MORE.
GUEST: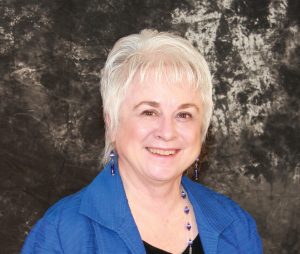 Cornelia Gamlem likes to say that she's been in the human resources field since "God was a girl."
She is the founder and President of the GEMS Group Ltd., a management consulting firm that offers human resources and business solutions.
Prior to founding the firm, she served in a senior HR leadership role with a global, Fortune 500 IT services company.
Besides her hands on experience, Cornelia has also been an influencer to the HR and business communities in other ways.
She's served on various national task forces to influence public policy and testified before the Equal Employment Opportunity Commission on three occasions. 
She also supports other HR professionals through the Society of Human Resource Management, having served in a number of offices at a national level.
A prolific author, Cornelia has penned articles and white papers for professional and industry publications, in addition to keeping up with her weekly blog called Making People Matter, and co-authoring 2 books: The Big Book of HR and The Essential Workplace Conflict Handbook. 
She's also been an instructor at a number of colleges in the Washington DC metropolitan area. 
RELATED RESOURCES:
Contact Cornelia and connect with her on LinkedIn, Facebook, and Twitter.
SUBSCRIBE, RATE AND REVIEW:
Subscribing is easy and lets you have instant access to the latest tactics, strategies and tips. 
Become a Preferred Listener or subscribe to the show through your favorite podcast feed. 
Rating and reviewing the show helps us grow our audience and allows us to bring you more of the information you need to succeed from our high powered guests.
Download ♥ Subscribe ♥ Listen ♥ Learn ♥ Share ♥ Review ♥ Enjoy
ASK YOUR QUESTIONS OR RECOMMEND A TOPIC OR GUEST:
E-mail feedback (at) BusinessConfidentialRadio.com
CONNECT WITH ME:
DISCLOSURE:
This post may contain links to products to products on Amazon.com with which I have an affiliate relationship. I may receive commissions or bonuses from your actions on such links, AT NO ADDITIONAL COST TO YOU.