Have you ever wanted to challenge an idea during a business meeting and changed your mind because of how your question might be perceived?
The ability to ask the right question, at the right time, in the right way is a powerful business leadership skill and you'll discover how to walk that fine line when host Hanna Hasl-Kelchner welcomes Tracy E. Houston.
WHAT YOU'LL DISCOVER ABOUT CONSTRUCTIVE CHALLENGE:
What is constructive challenge and how it differs from criticism

Why we fear asking difficult questions

How asking the right questions makes you a more effective business leader

How to reframe the conversation as a inquiry instead of an inquisition

And more
GUEST: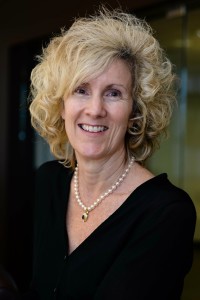 Tracy E. Houston is a boardroom consultant, executive coach, and President of Board Resource Services LLC. 
Tracy takes her boardroom background, along with her shrewd insights into the politics of leadership and the competitive pressures of today's global marketplace, and wraps it up in a "can-do," roll-up-your-shirt-sleeves, style. That special blend makes her uniquely qualified to simplify complex details and help C-suite leaders create the paradigm shifts necessary for more alignment between their long term business strategies and the skills necessary to accelerate achieving their desired goals.
A prolific author, Tracy has written six eBooks in her Board Guru™ series, including The Art of Constructive Challenge. She's been quoted in the media and her articles have been featured in The Denver Business Journal, Financial Executives International Magazine and Computer Weekly and her online board column is featured in ColoradoBiz Magazine and Women on Business. She has also appeared on numerous programs, including the television show Colorado State of Mind. 
RELATED RESOURCES:
Contact Tracy at Board Resource Services LLC. 
SUBSCRIBE, RATE AND REVIEW:
Subscribing is easy and lets you have instant access to the latest tactics, strategies and tips. 
Become a Preferred Listener or subscribe to the show through your favorite podcast feed. 
Rating and reviewing the show helps us grow our audience and allows us to bring you more of the information you need to succeed from our high powered guests.
Download ♥ Subscribe ♥ Listen ♥ Learn ♥ Share ♥ Review ♥ Enjoy
CONNECT WITH ME:
DISCLOSURE:
This post may contain links to products or services with which I have an affiliate relationship. I may receive commissions or bonuses from your actions on such links.