Business stress is often accepted as a necessary evil without thinking about the heavy toll it can take on you and your business, or what you can do about it.
Discover stress-busters that let you rechannel the energy and recharge you instead of drain you when host Hanna Hasl-Kelchner welcomes Dr. Deb Carlin.
WHAT YOU'LL DISCOVER ABOUT BUSINESS STRESS:
How stress affects you physically and emotionally

How business stress impacts risk taking and decision making

How to measure stress at your office

Tips for relieving business stress you can start using immediately

And more
GUEST: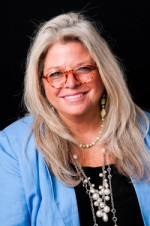 Dr. Deb Carlin in an award winning, social psychologist, and author of Build the Strength Within: Create the Blueprint for Your Best Life Yet.
She focuses on people's attitudes and perceptions and helps them gain clarity to maximize their potential and performance.
Her consulting practice, Partners In Excellence, is best known for having repeated success turning negative situations into positive and productive ones. Many identify her work as enhancing corporate culture, improving community unity, and enhancing communication within groups of all types and sizes. 
Dr. Carlin is also a sought-after public speaker who has shared her expertise in hundreds of audio programs, radio shows, and videos.
She is affectionately known by her fans and clients for her warmth, sincerity and world-class treatment.

RELATED RESOURCES:
Contact Dr Deb at Partners In Excellence
SUBSCRIBE, RATE AND REVIEW:
Subscribing is easy and lets you have instant access to the latest tactics, strategies and tips. 
Become a Preferred Listener or subscribe to the show through your favorite podcast feed. 
Rating and reviewing the show helps us grow our audience and allows us to bring you more of the information you need to succeed from our high powered guests.
Download ♥ Subscribe ♥ Listen ♥ Learn ♥ Share ♥ Review ♥ Enjoy
CONNECT WITH ME:
DISCLOSURE:
This post may contain links to products or services with which I have an affiliate relationship. I may receive commissions or bonuses from your actions on such links.