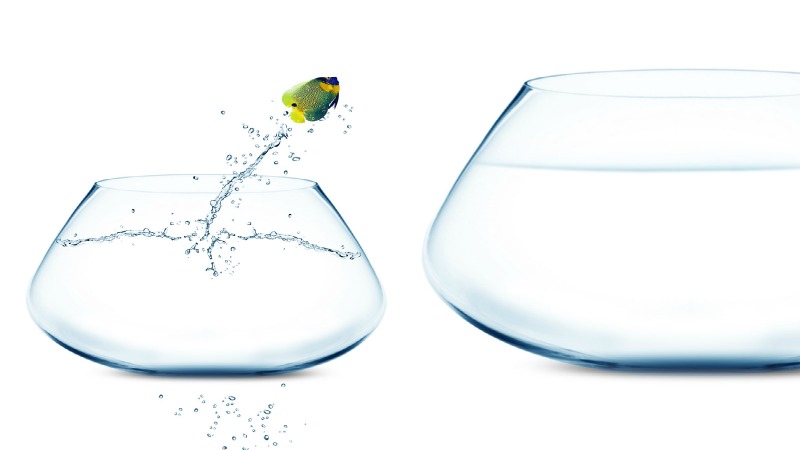 If you're well into your career and wondering if it's too late to be your own boss and run your own business you're going to love today's guest. He's the "mid-life entrepreneur expert," Bill Seagraves, author of Be Your Best Boss: Reinvent Yourself From Employee to Entrepreneur.
WHAT YOU'LL DISCOVER ABOUT BECOMING A MID-LIFE ENTREPRENEUR: 
How to know if you're ready to make the leap to and become a mid-life entrepreneur.
The key to success for a mid-life entrepreneur.
Why age and experience gives you an advantage.
How to decide between buying an existing business, a franchise, and starting from scratch.
How to use your corporate retirement accounts to fund your business without triggering a distribution.
The #1 fear holding employees back from becoming a mid-life entrepreneur and what to do about it.
GUEST:
Bill Seagraves helps mature employees reinvent themselves as entrepreneurs.
He's an author, serial entrepreneur and business coach, with more than 20 years of experience as an entrepreneur and business funding expert.
Bill's own career has been an interesting journey. He began in the corporate world, in a product development and sales manager role. Recognizing he was an entrepreneur at heart, he moved on, bought a small business, engineered a successful exit after 8 years, and then went on to co-found a company dedicated to providing 401k funding and other lending services.
Building on his past experiences, he now pursues a broader business vision that includes not only funding, but also entrepreneur education. He does it through his current business, CatchFire Funding.
Bill is also the author of Be Your Best Boss: Reinvent Yourself From Employee to Entrepreneur.
RELATED RESOURCES:
Contact Bill and connect with him on LinkedIn, Facebook, and Twitter. 
SUBSCRIBE, RATE AND REVIEW:
Subscribing is easy and lets you have instant access to the latest tactics, strategies and tips. 
Become a Preferred Listener or subscribe to the show through your favorite podcast feed. 
Rating and reviewing the show helps us grow our audience and allows us to bring you more of the information you need to succeed from our high powered guests.
Download ♥ Subscribe ♥ Listen ♥ Learn ♥ Share ♥ Review ♥ Enjoy
CONNECT WITH ME:
DISCLOSURE:
This post may contain links to products to products on Amazon.com with which I have an affiliate relationship. I may receive commissions or bonuses from your actions on such links, AT NO ADDITIONAL COST TO YOU.