Podcast: Play in new window | Download (Duration: 28:39 — 26.3MB)
Subscribe: Apple Podcasts | Android | RSS | More
DEVELOPMENTAL NETWORKING
Developmental networking is something most people, especially women, don't consciously think about in the workplace. Sure, we all know how important networks are, but women in particular are prone to expecting their work to speak for itself and view certain types of networking as ""playing the game." If this is you, you're going to love what Dr. Rosina Racioppi has to say about it. She has life changing advice on how to establish and leverage relationships at work without feeling like you're selling out.
What You'll Discover About Developmental Networking:
The purpose of developmental networking.
Why developmental networking isn't "selling out."
How to build your network and still be authentic.
How to choose the right people to be part of your network.
How your networking needs change as you progress in your career.
Simple questions to ask to get the feedback you need to grow professionally.
And much more.
Guest: Dr. Rosina Racioppi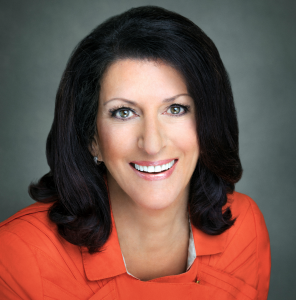 Dr. Rosina Racioppi is the author of Relationships Matter: How Women Use Developmental Relationships to Step into Power and Influence. She is also the President and Chief Executive Officer of WOMEN Unlimited, Inc, where she spearheads her organization's initiatives to help Fortune 1000 companies cultivate the talent they need for ongoing growth and profitability. Under her leadership WOMEN unlimited successfully partners with organizations across a wide range of industries to develop their high-potential women and to build a pipeline of diverse and talented leaders.
With over 25 years of executive level experience on organization planning and development, compensation and benefits, training and development, safety, quality management staffing and employee relations at organizations such as Degussa Corporation, Nextran (a division of Baxter Corporation) and Beechwood Data Systems, plus a doctorate in education from the University of Pennsylvania, Rosina is singularly qualified to understand the needs of her partner organizations and to speak on the topic of developmental networking.
  Contact Rosina and connect with her on LinkedIn, Facebook, Twitter and WOMEN Unlimited, Inc.
Subscribe, Rate and Review:
Subscribing is easy and lets you have instant acces to the latest tactics, strategies and tips.
Become a Preferred Listener or subscribe to the show through your favorite podcast app.
Rating and reviewing the show helps us grow our audience ad allows us to bring you more of the rich information you need to succeed from our high powered guests.
Download ♥ Subscribe ♥ Listen ♥ Learn ♥ Share ♥ Review ♥ Enjoy
Ask Questions or Recommend a Topic/ Guest:
Use our convenient Get in Touch form
OR e-mail feedback(at)BusinessConfidentialRadio.com
This post may contain links to products to products on Amazon.com with which I have an affiliate relationship. I may receive commissions or bonuses from your actions on such links, AT NO ADDITIONAL COST TO YOU.