Employee career development doesn't necessarily require a promotion or a raise. Discover how to give your employees what they really want and become a more effective business leader in the process when host Hanna Hasl-Kelchner welcomes Julie Winkle Giulioni.
WHAT YOU'LL DISCOVER ABOUT EMPLOYEE CAREER DEVELOPMENT:
Why it's not always about the money

What you need to do to have employee aspirations and career development intersect with your business needs

Why traditional individual employee career development planning processes don't work

The most important discussion you can have with your employees

How to initiate those discussions if you've never had them before

What managers can start doing immediately to develop their employees

And more
GUEST: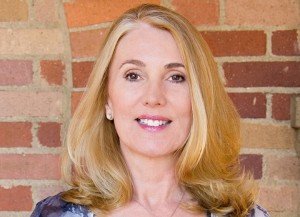 Julie Winkle Giulioni is the founder of DesignArounds where she helps clients improve their productivity and results by developing customized learning programs for their employees.
Julie brings more than two decades of professional experience to her work, having previously led the product development effort at AchieveGlobal, the world's largest training provider, where she led the creation and launch of products that are used by tens of thousands of organizations worldwide.
The co-author of Help Them Grow or Watch Them Go: Career Conversations Employees Want, her impressive industry awards and recognition include Human Resource Executive Magazine's Top Ten Training Products, Global HR Excellence, and many more.
She's also a sought after speaker, having spoken at TEDx Pasadena, The Conference Board and other high profile events as well as being included in Inc Magazine's List of Top 100 Leadership Speakers.
RELATED RESOURCES:
Contact Julie at DesignArounds and be sure to check out her website to get a free chapter of her book and tips on how to start having the conversations employees want to have with you.
SUBSCRIBE, RATE AND REVIEW:
Subscribing is easy and lets you have instant access to the latest tactics, strategies and tips. 
Become a Preferred Listener or subscribe to the show through your favorite podcast feed. 
Rating and reviewing the show helps us grow our audience and allows us to bring you more of the information you need to succeed from our high powered guests.
Download ♥ Subscribe ♥ Listen ♥ Learn ♥ Share ♥ Review ♥ Enjoy
CONNECT WITH ME:
DISCLOSURE:
This post may contain links to products or services with which I have an affiliate relationship. I may receive commissions or bonuses from your actions on such links.